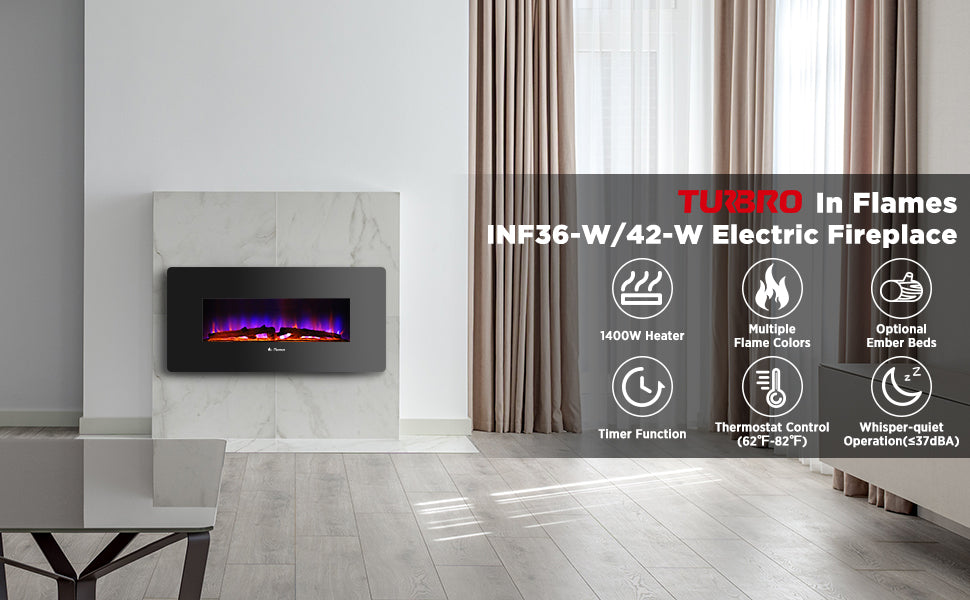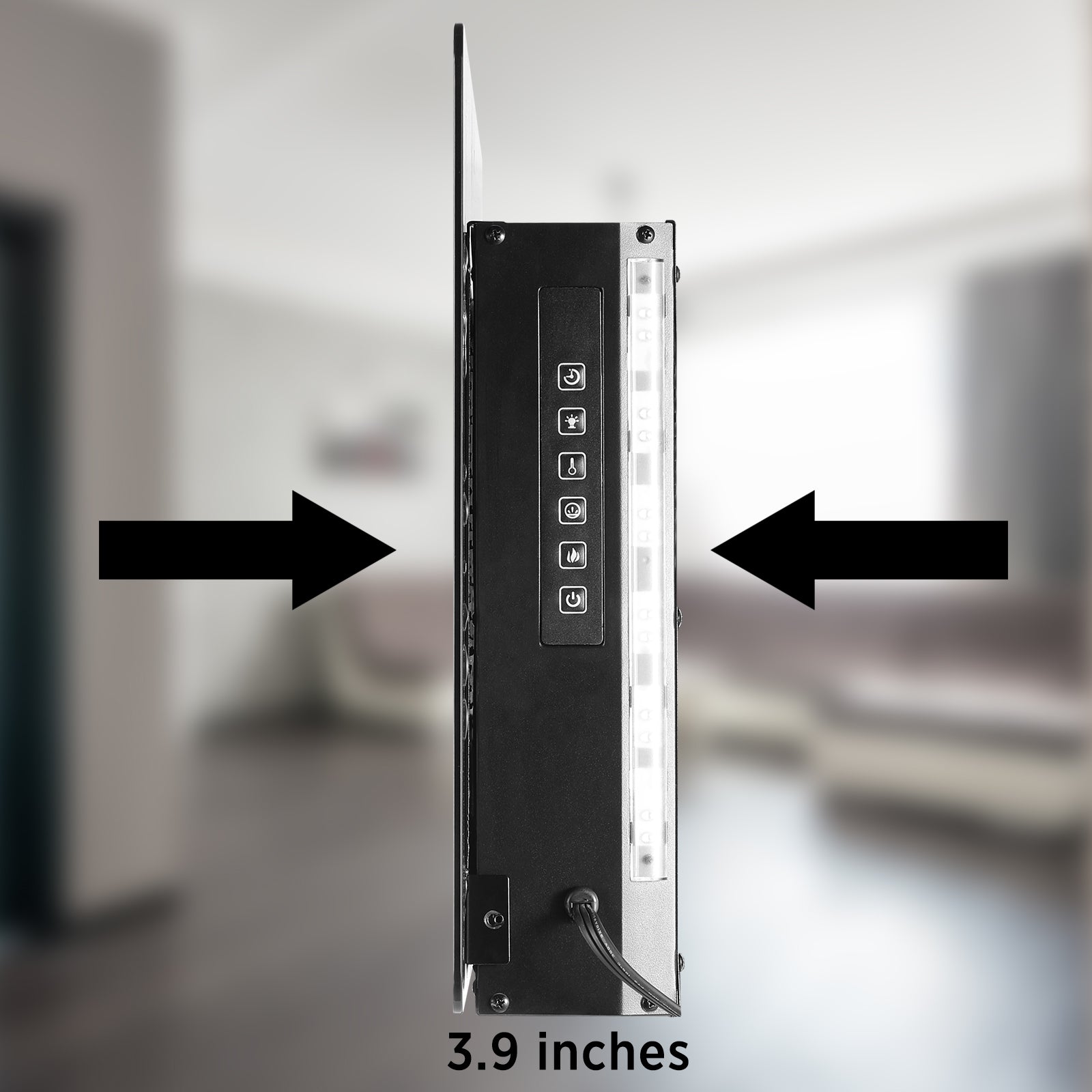 Delicate and Thin
The hidden control panel is on the right side of the unit to keep the front view clean and pure. The width of this unit is only 3.9 inches, which helps INF36-W better fit your room with little space.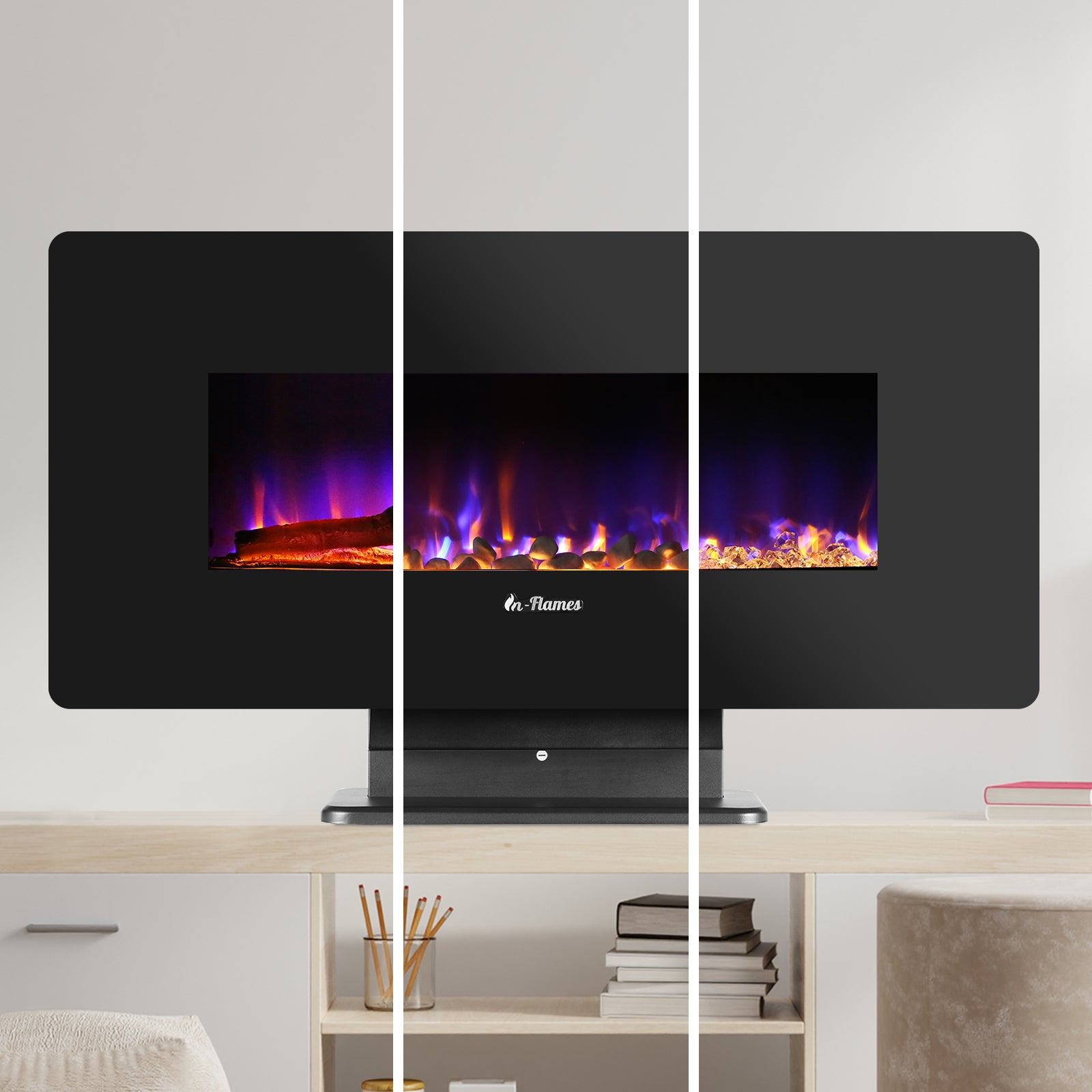 Multiple Color Options
This fireplace can be installed in either mounting on a wall or free-standing on a table. Six colors of flame and six colors of ember form a variety of choices for you to set the mood. The INF36-W can work with or without heat and provide you with lasting flame shows.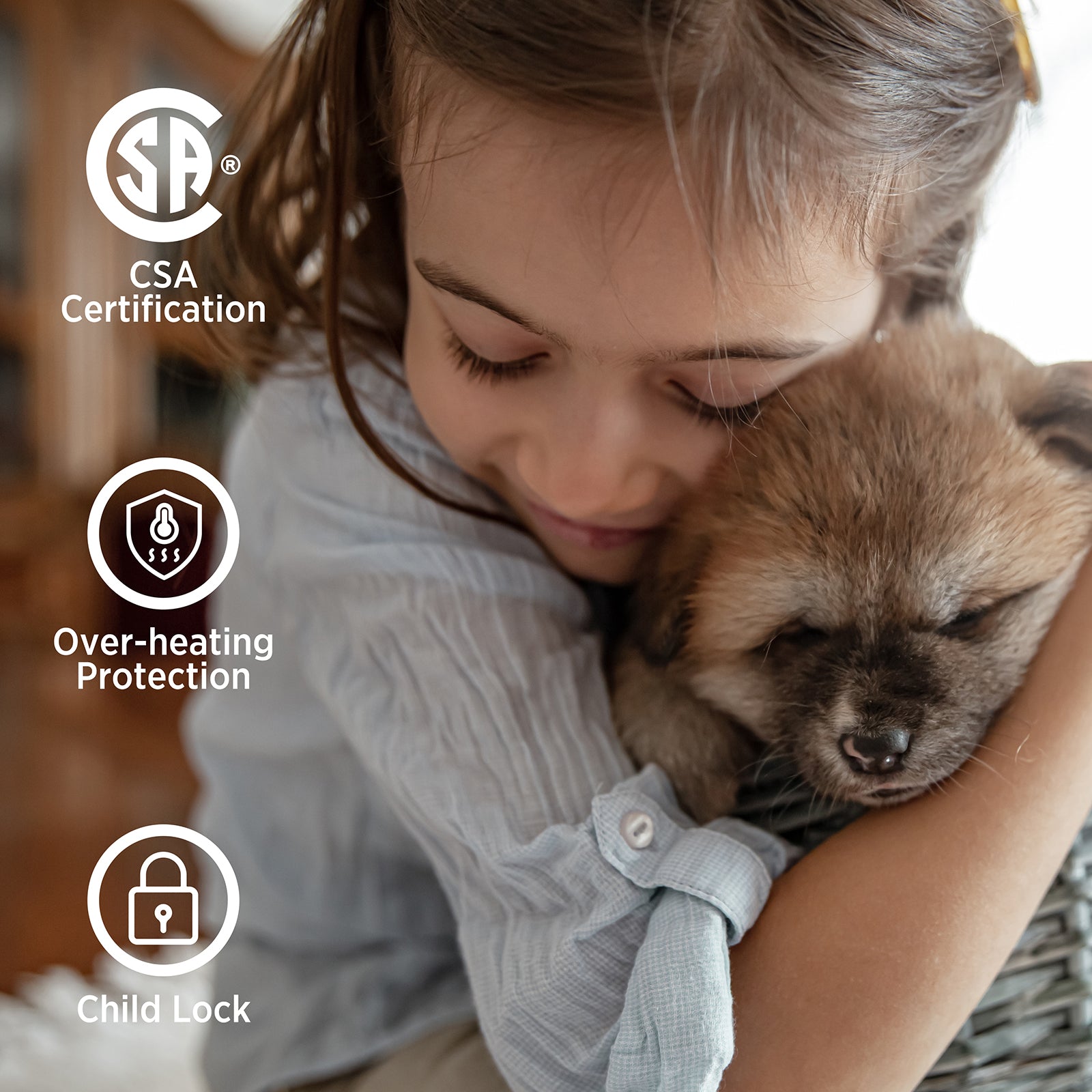 Cozy and Safe
INF36-W is certified by CSA and has overheating protection. Please note that the area near the air outlet will be hot so don't touch it while the heater is operating.
Excellent Fireplace!
This fireplace is super pretty and high quality! Looks very classy when set-up and heats up our RV toasty warm even on freezing nights. The customer service of this company is top notch so your money is well spent on their products as they stand behind them.
PHENOMENAL CUSTOMER SUPPORT!!!
I love the fireplace and am ordering another one. The first one had a fluke issue and it was there days past the time allowed for returns or exchanges through Amazon so I reached out to the manufacturer TURBRO via phone message and Marcia called me back immediately. I explained the situation and was instantly reassured that they would take care of it. Marcia was fantastic to work with, friendly, efficient, knowledgeable, flexible, and reliable. Once she started helping me she was the one I dealt with through the entire process, not multiple people.
I chose to exchange for a new unit exactly the same one as the first one because the issue with the fireplace was a fluke and I know TURBRO products are great quality at a reasonable price. Marcia and I emailed back and forth but Marcia handled everything and let me know UPS would pick it up at my house at which time she would process the replacement. I have health issues so getting the return unit to UPS was an issue. She set it up to be picked up right from my house. She was so prompt and reliable in her responses and the process went quickly. I couldn't be happy with the TURBRO the product and TURBRO the company that not only stands behind their product but understands the value of great employees and the importance of employing stellar people to represent them in the case of an issue. The true test of a company's integrity and its employees' capabilities are when an issue arises.
Great fireplace AND great customer care
This fireplace fits perfectly with the modern design of my home office. And the different options to customize it are great! I love that I control the heat output as there are times in my office when it just becomes to hot to have the fireplace going and I have to keep turning it on and off. But with this fireplace, I can just set what heat I want it to be and don't have to worry about it again.
And to top it off and give it the full five star review, the Turbo customer care is wonderful. I had to contact them for some help and didn't even have to wait a day before they got back to me. We have half a dozen emails exchanged and they were always prompt with their responses and very eager to help.
Beautiful Electric Fireplace
This electric fireplace is a very sleek and modern. It is so beautiful and easy to navigate the different options. The different options of mediums like the crystals or the logs make it easy to personalize this fireplace to show your style.
Amazing Service
I am extremely amazed at the response/service I received from Turbro support. I can't say that I ever experienced another company in my whole life follow through like this. The engagement and responsiveness was top notch. I want to thank you again for your support and follow ups through this process. This is what makes a company great.