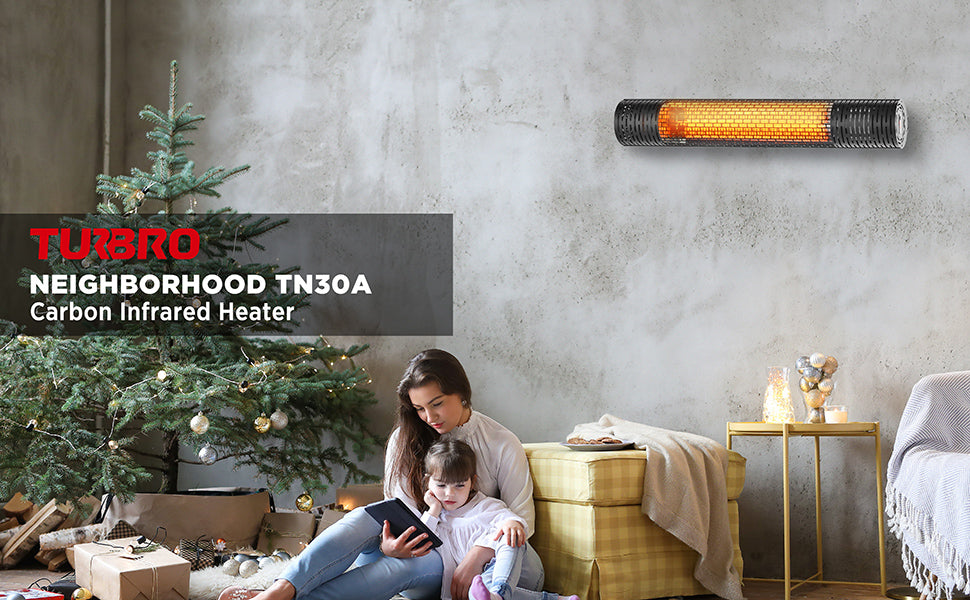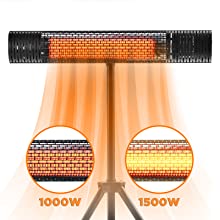 2 Heating Modes
Heating up by Infrared technology with patent, and provides 2 heating modes which meet your different needed.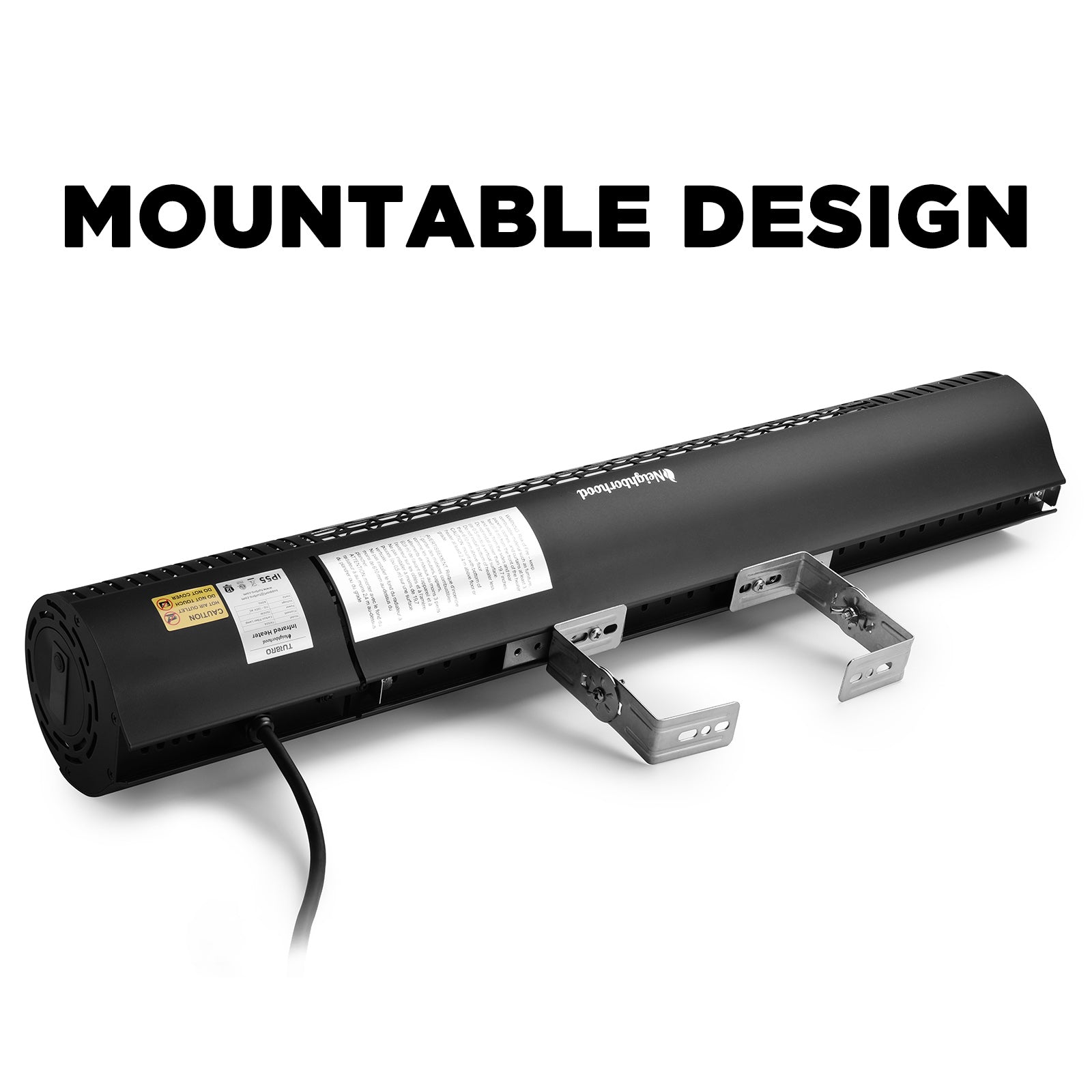 Mountable Design
Neighborhood heater comes with wall-mounted brackets, helps you to install your heater on wall or porch easily.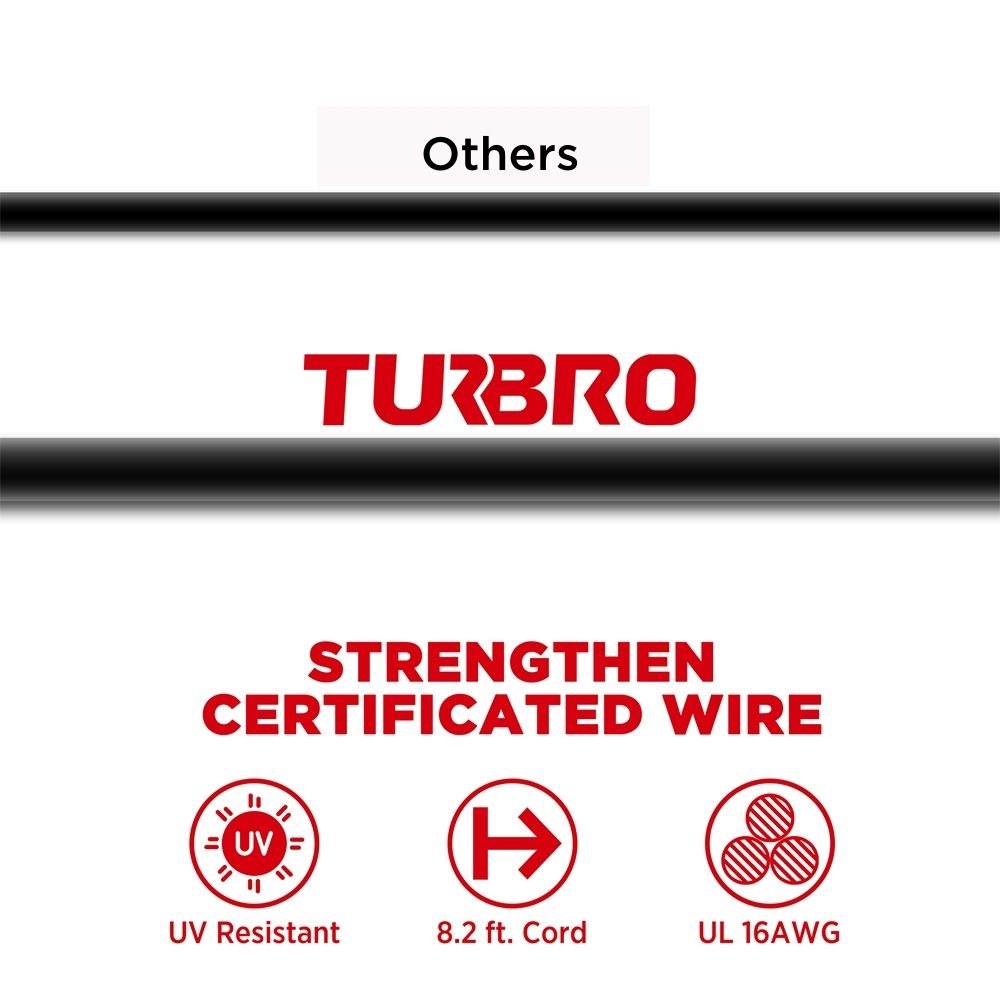 Safety & Strengthen Cord
Length of cord is 8.2 ft. and is UV resistant. Fits for long-time outdoor working even in bad weather.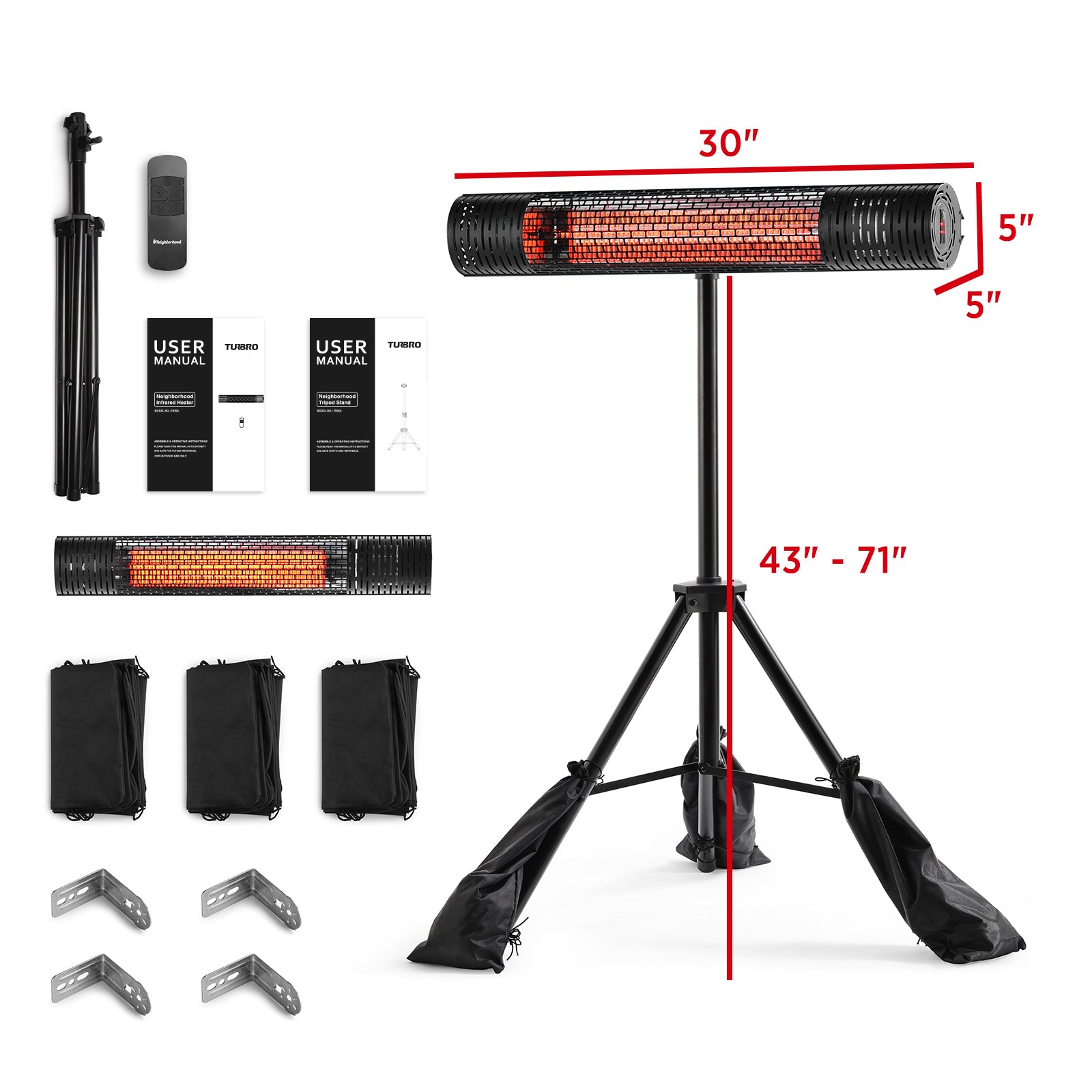 All You Need is Included
Package is included all the accessories you need for tripod or wall mounted installation.
Please Note: In exposed areas with the high wind the infrared spread may be reduced by 30-50%. In these situations, we recommend increasing the number of heaters or setting up a wind block to prevent heat loss.
Specification:
Model: TN30

Weight: 8.38 lbs.

Watt:1500

Voltage: 110-120 V

Timer: 0-9 Hours

Heating Level: 1000 - 1500 W

Tripod Height: 43-71 inches

Dimension: 30.7 x 4.96 x 5.35 inches
Package Includes:
Patio Heater

Remote Control

1 x Tripod

3 x Sandbag

Wall-Mount & Accessories

User Manual
Great portability. Product is well made and great customer service.
We bought two of these heaters in hopes of not having to buy a propane outdoor heater. Propane heaters are difficult to move more than a few yards. We needed to bring these heaters to various small outdoor events in the California winter. They put out a good amount of heat and work nicely for about half dozen people when the temperature is in the low 60's or high 50's. We can stay out for a long time and not feel cold.
Both the tripod and the heater are made solidly. Be careful of the name plate as it is made of sharp metal and pieces can bend and prick your hand. Just carefully peel it off whenever a piece is coming off. Connecting the heater to the tripod is a bit awkward requiring one person to hold the heater in place while the other person tightens the knobs.
Tip: set the height of the heater to be about chest high to maximize the heat for a person sitting down.
Overall, we found the product to be of good value and satisfies our need for portability.
decent
like it, especially in such cold weather
Hot!
This heater kept us warm while working outside. The tripod is steacdy. Ha timer that can auto shut off for the extra peace of mind. Comes with a remote. So far happy with it.
Perfect for cold nights
Set this up in my patio area to chill outside. It's perfect cause doesn't get knocked over by my dog. It also exerts a lot of heat to stay warm.