TURBRO Greenland GLP08AC
Power Supply: 115V / 60Hz
Cooling Input: 1250W
Cooling Current: 11.2A
Power Cord Length: 67.0 inches / 5.6 feet
Temperature Range: 64-90°F
Cooling Safety Approval: UL Certification
NOTE: Long-press the 'TURBO' button on the remote control for 3 seconds to switch the temperature scale.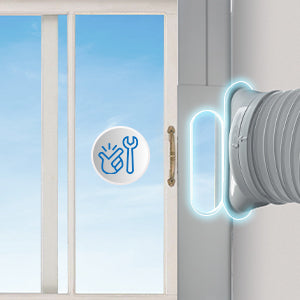 Easy Installation
This unit can be installed in rooms with horizontal or vertical sliding windows. Following our detailed instructions, the window panel and exhaust hose can be installed within 10 minutes.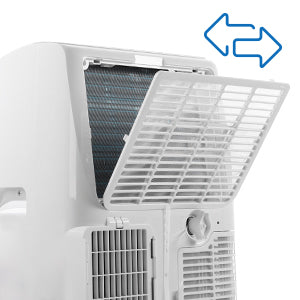 Reusable Filter
The washable filter is designed to prevent dust and pet hair from entering the unit. We recommend cleaning the filter every 3 months to keep the unit working efficiently.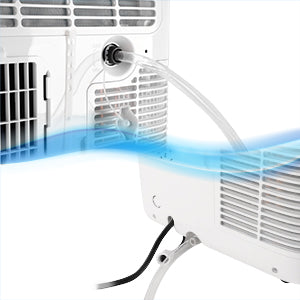 Convenient Drainage
A drain hose is included for continuous drainage. Plug it into one of the drainage holes and drain water easily. Please note that this unit requires drainage when it is used as a dehumidifier or in areas with high humidity.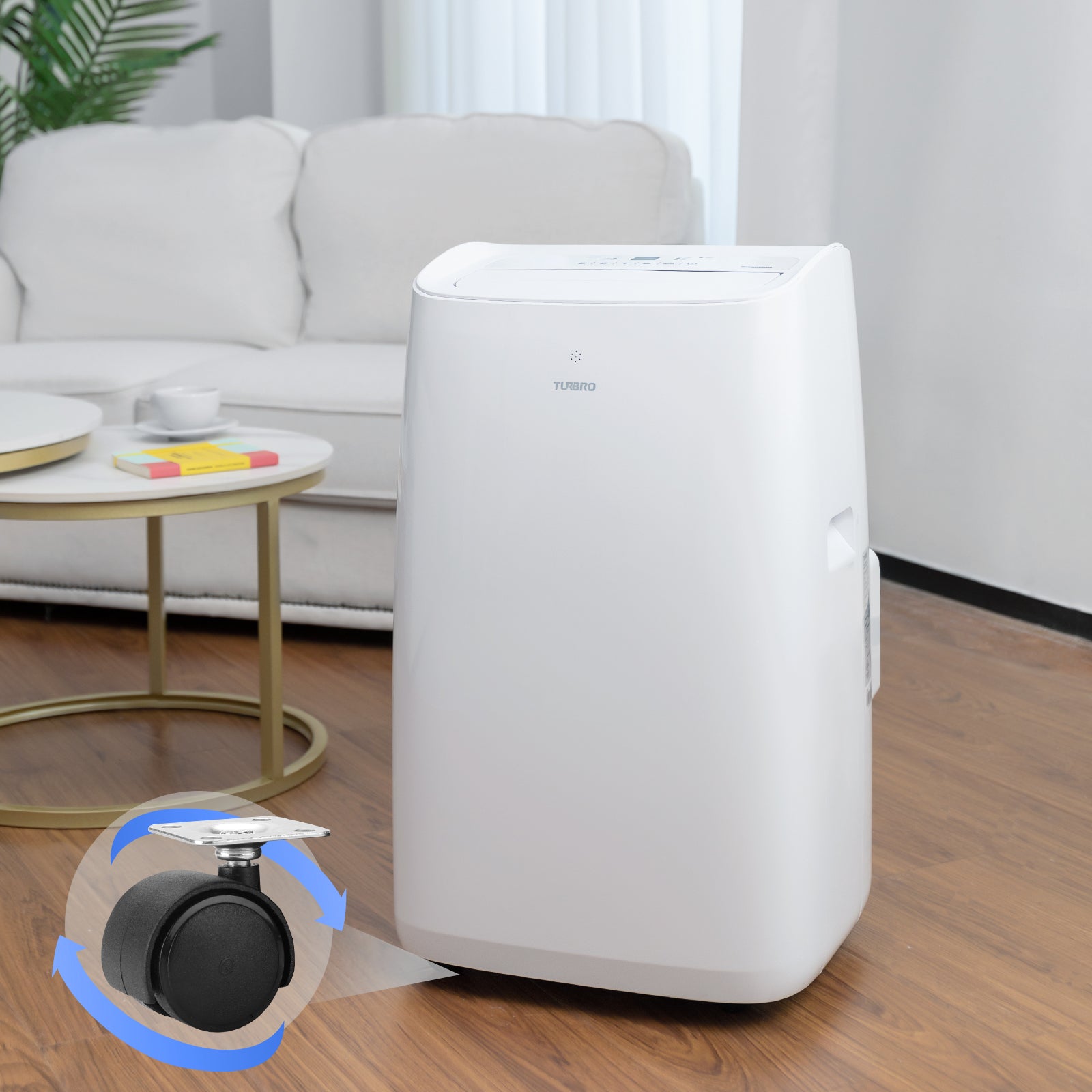 Easy Movement
The four caster wheels increase the mobility of this air conditioner so you can easily move it wherever you need to stay comfortable. It also has two handles to lift the unit up and carry it if necessary.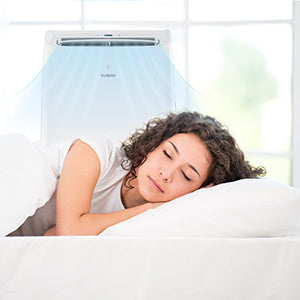 Sleep Tight
Use the sleep mode for quieter and economical nighttime cooling. Sleep mode lowers the fan speed and raises the temperature slightly during the night. (Increase by1℉/hour for the first 2 hours then maintain that temperature for the next 6 hours.)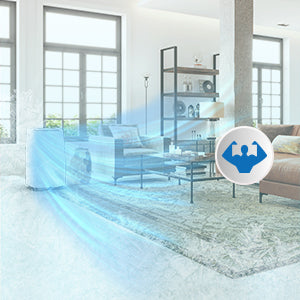 Turbo Cooling
Quickly lower the room temperature by activating the turbo function which uses the maximum 64℉ cooling temp and highest fan speed to cool the room as fast as possible.
GLP05AC
GLP06AC
GLP08AC
GLP10AC
GLP10AC-HU
https://www.turbro.com/products/pac5kus
https://www.turbro.com/products/pac6kus
https://www.turbro.com/products/greenland-glp08ac-portable-air-conditioner-12-000-btu
https://www.turbro.com/products/greenland-glp10ac-portable-air-conditioner-14-000-btu
https://www.turbro.com/products/pac10kus
Recommended Room Size (Up To)
Cooling Capacity
Heating Capacity
Dehumidification
Fan Speed
Noise Level
Extra Feature
Product Dimensions (LxWxH)
Product Weight
300 sq. ft.@@ 8,000 BTU (ASHRAE)/5,150 BTU (New DOE)@@ /@@ 55 pints/day@@ Low and High@@ 49-52 dB@@ Timer, Sleep Mode, Turbo Function, Temp Sensing Remote Control (Follow Me Mode)@@ 12.6 x 12.6 x 26.4 in.@@ 49.3 lbs
400 sq. ft.@@ 10,000 BTU (ASHRAE)/6,200 BTU (New DOE)@@ /@@ 64 pints/day@@ Low and High@@ 49-52 dB@@ Timer, Sleep Mode, Turbo Function, Temp Sensing Remote Control (Follow Me Mode)@@ 12.6 x 12.6 x 26.4 in.@@ 50.6 lbs
500 sq. ft.@@ 12,000 BTU (ASHRAE)/8,000 BTU (New DOE)@@ /@@ 79 pints/day@@ Low, Medium and High@@ 49-52 dB@@ Timer, Sleep Mode, Turbo Function, Backlit LCD Remote Control@@ 16.5 x 14.1 x 27.1 in.@@ 55.4 lbs
600 sq. ft.@@ 14,000 BTU (ASHRAE)/10,400 BTU (New DOE)@@ /@@ 81 pints/day@@ Low, Medium and High@@ 49-54 dB@@ Timer, Sleep Mode, Turbo Function, Backlit LCD Remote Control@@ 17.7 x 15.6 x 29.3 in.@@ 75.2 lbs
600 sq. ft.@@ 14,000 BTU (ASHRAE)/10,400 BTU (New DOE)@@ 13,300 BTU@@ 81 pints/day@@ Low, Medium and High@@ 49-54 dB@@ UV-C Light, Timer, Sleep Mode, Turbo Function, Backlit LCD Remote Control@@ 17.7 x 15.6 x 29.3 in.@@ 75.2 lbs