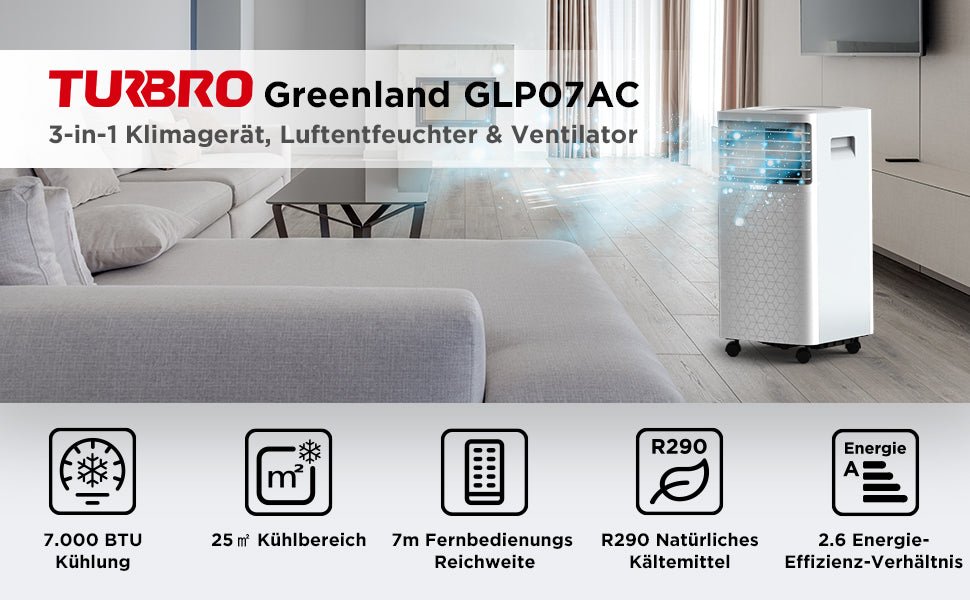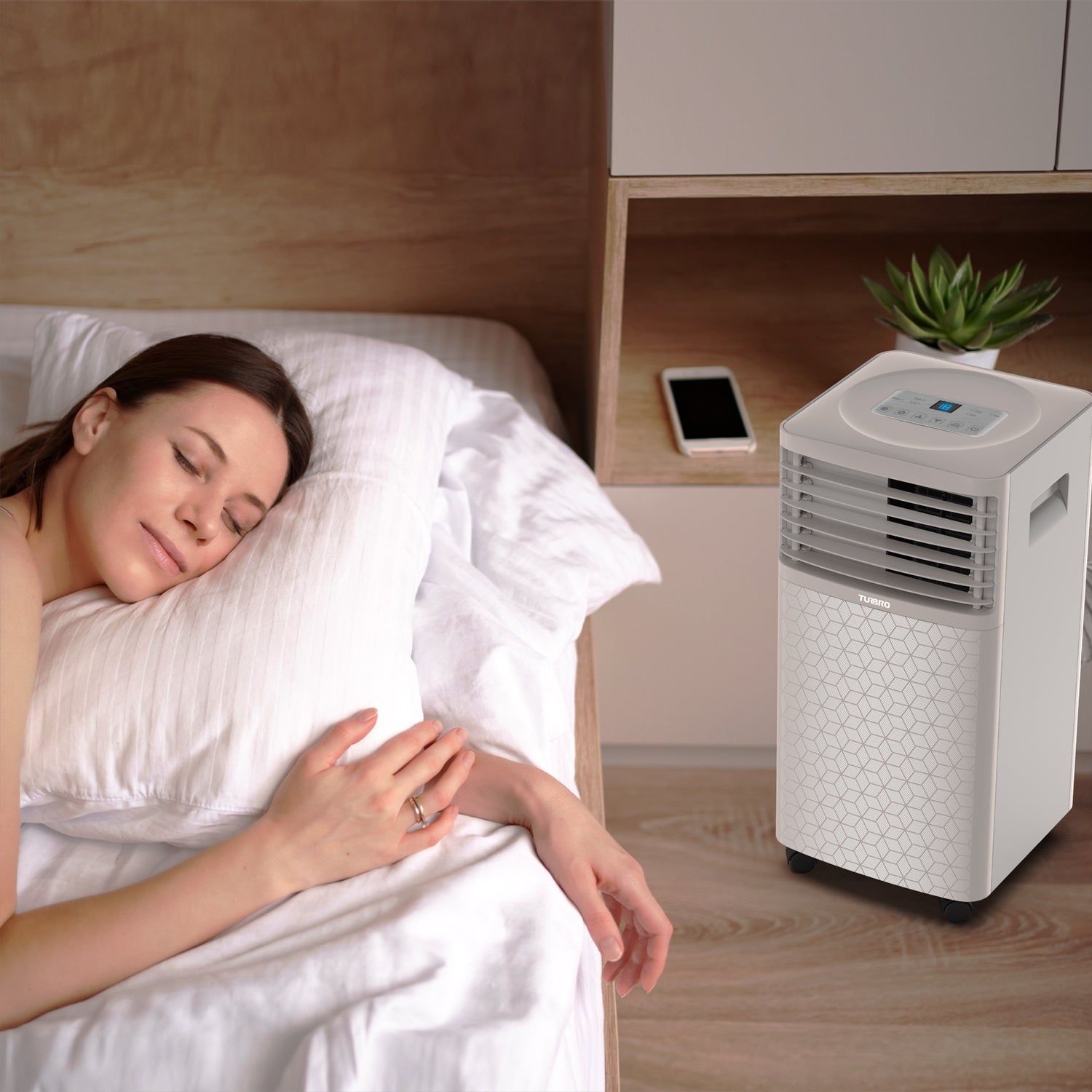 Sleep Mode
For quieter and economical nighttime cooling, the AC  lowers the fan speed and raises the temperature slightly during the night.  (Increase 1℉/hour for the first 2 hours then maintain that temperature for the next 6 hours.)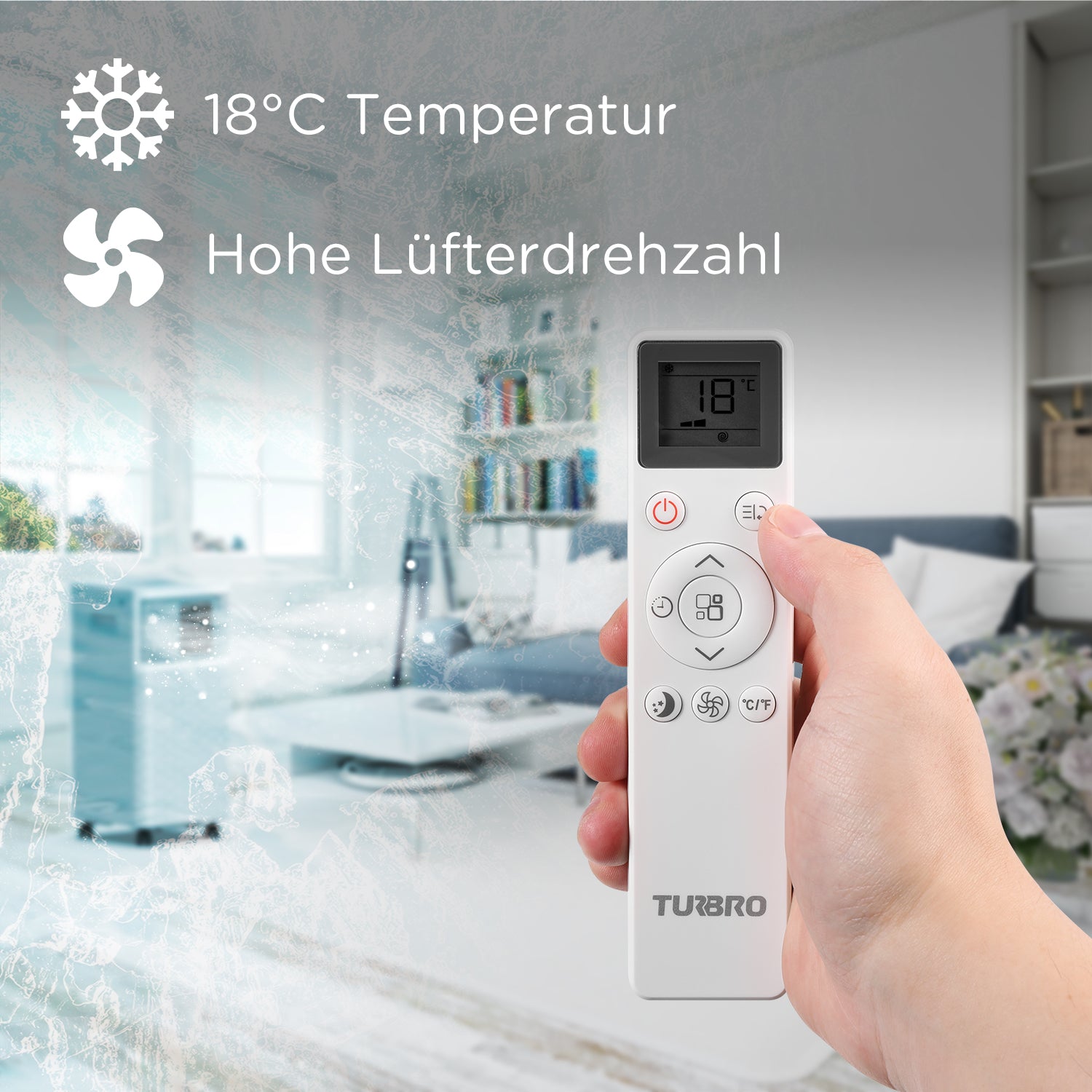 Turbo function
Drop down the room temperature quickly after you get home by activating the Select the turbo function to use the maximum 18°C cooling and highest fan speed.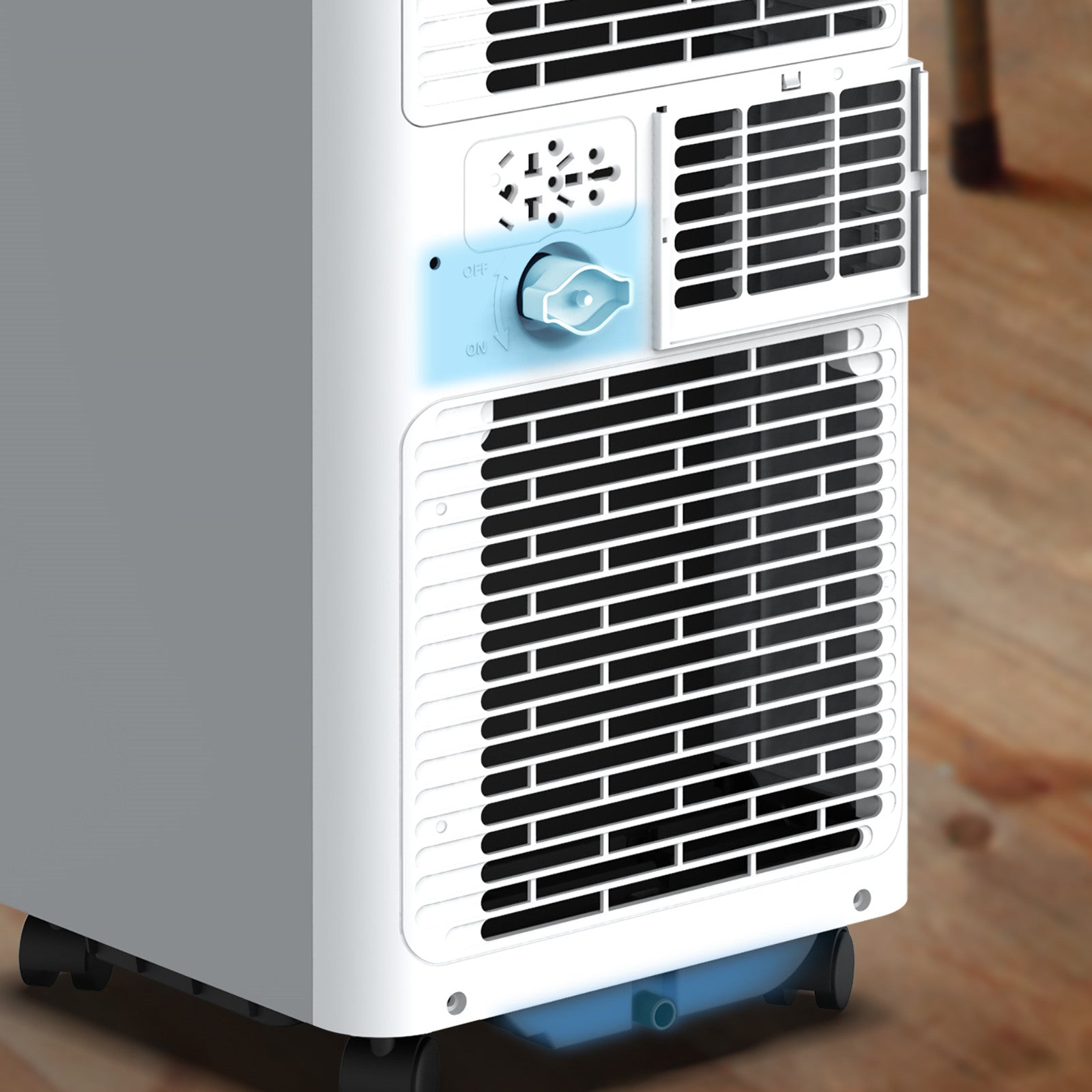 Dual Drainage Methods
A built-in self-evaporation system allows this AC unit bucketless operation. A 40 inches drain hose is included for continuous drain when used as a dehumidifier.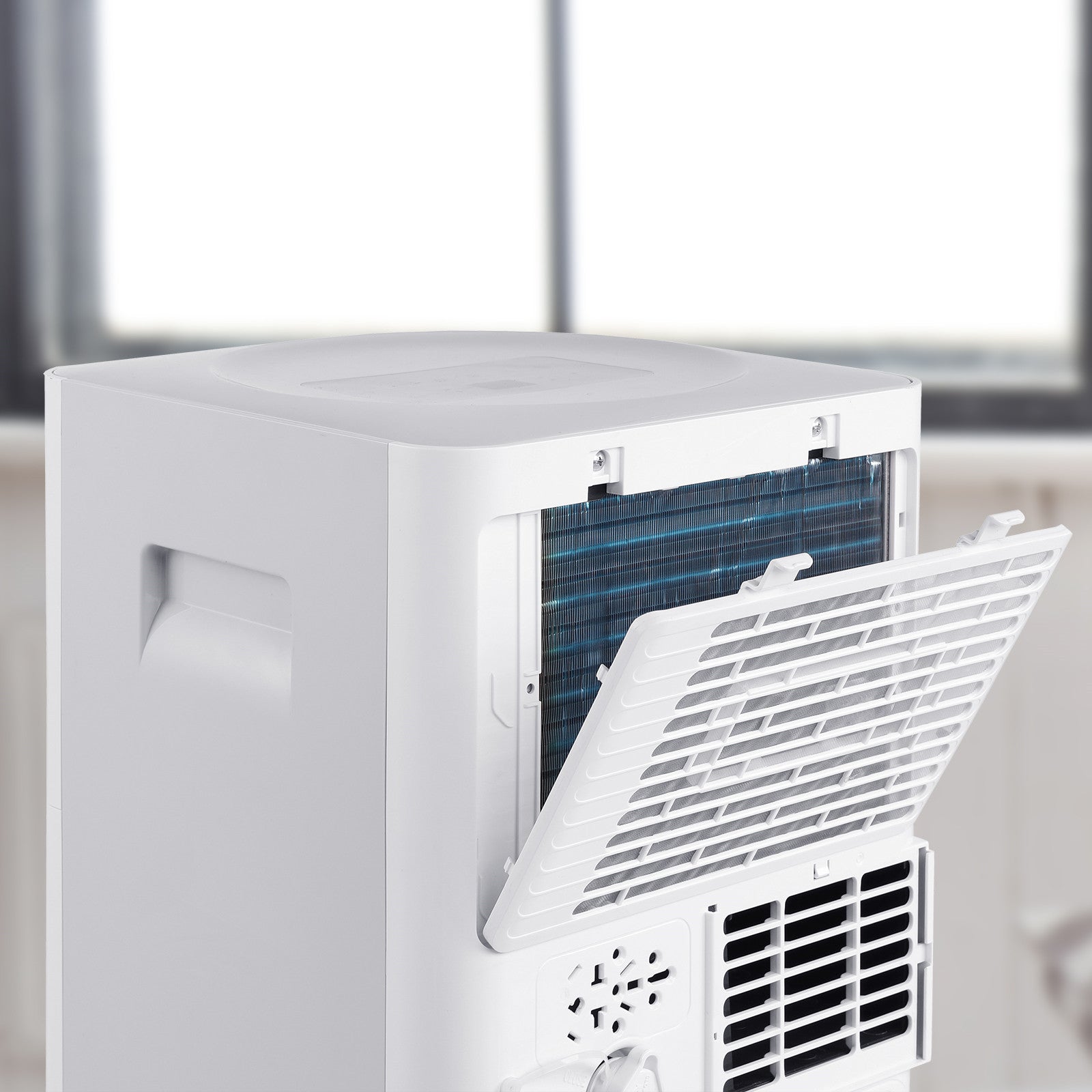 Reusable Filter
The washable filter is designed to prevent dust and pet hair from entering the unit. To keep the appliance working efficiently,  we recommend cleaning the filter every 3 months.
Timer Function
Set a timer to turn on or off the unit automatically on your schedule to keep the air conditioner working efficiently and lower your energy bill.
Auto Restart Function
This AC unit will turn back on automatically when a power outage is recovered so you can keep cool even if a power outage occurs at night.
Easy Movement
The four caster wheels increase the mobility of this air conditioner so you can easily move it from room to room for targeted spot cooling. Although it has two handles, you won't need to lift this heavy unit on most occasions.
Quiet Operation
The max sound level produced is around 52 dB, which is close to the sound level of an average conversation between two people in a quiet room. Consider it' a powerful cooling device with a built-in white noise functionality.

Description:
TURBRO Greenland GLP07AC Portable Air Conditioner is a 3-in-1 portable air conditioner with additional dehumidifying and fan functions. Rated at 7, 000 BTU, this unit efficiently cools areas up to 25㎡.
The TURBRO Greenland portable AC unit is built with a self-evaporate system so there is no bucket to empty when using the air conditioning mode. If using the dehumidifying mode, a drain hose is included to set up continuous gravity drainage. Lower your energy bill by using the timer function and sleep mode. The TURBRO Greenland portable air conditioner is an ideal summer cooling appliance for dorms, apartments, cabins, garages, offices, living rooms, or large bedrooms.
Specifications:
Power Supply: 220V / 50Hz
Rated Input: 950W
Rated Current: 4.3A
Power Cord Length: 155cm
Temperature Range: 18-32℃
Safety Approval: CE & ROHS Certification
Dimension: 32x 32 x 67 cm
Noise Level: 52db
Package Includes:
1x Remote Control (Includes batteries)

1x

Window Panel Kit

 (25-150 cm)

1x

Exhaust Hose

 (15 cm in diameter, 160 cm in length)

1x Drain Hose

2x Foam Seal

1x User Manual