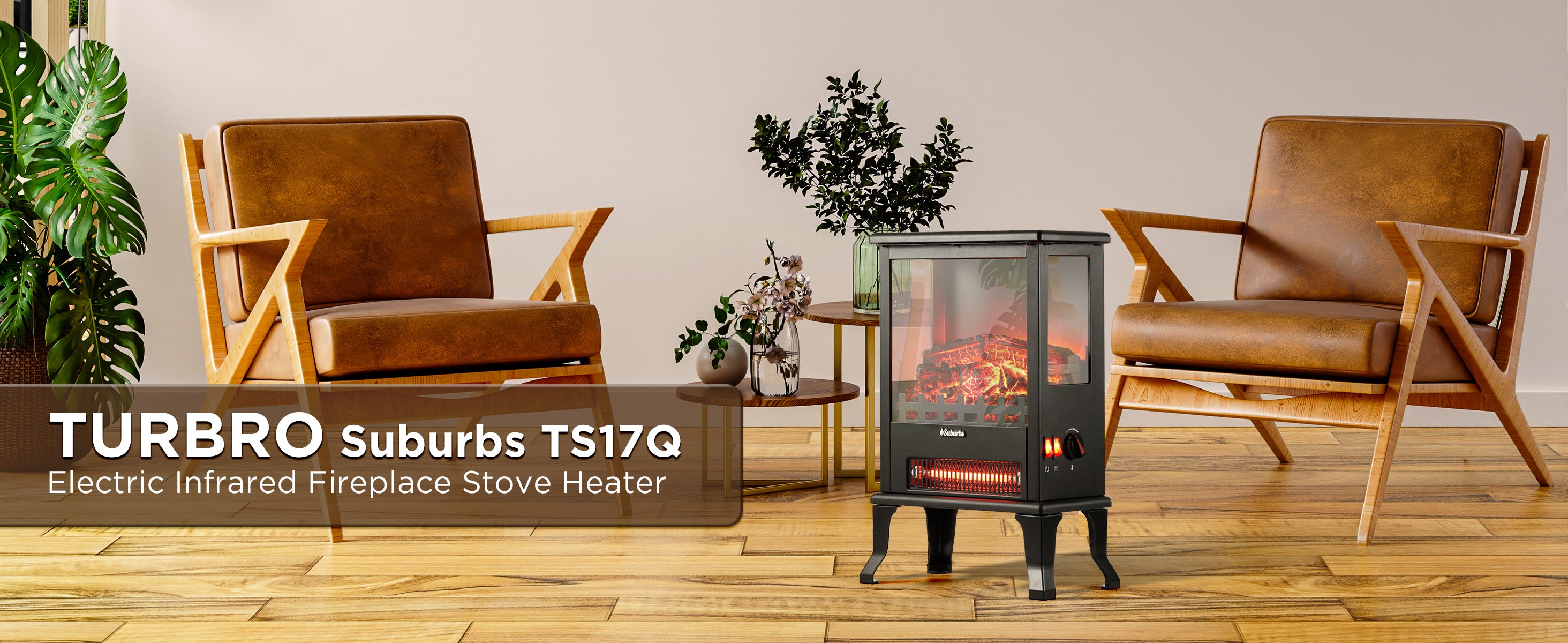 Elegant Design
The elegant design will instantly upgrade your home decor. Place family pictures or holiday decor on top of the heater to enhance the festive vibe of your home. The flames can work without heating, so you can enjoy the fireplace effect year-round without producing any smoke or ash.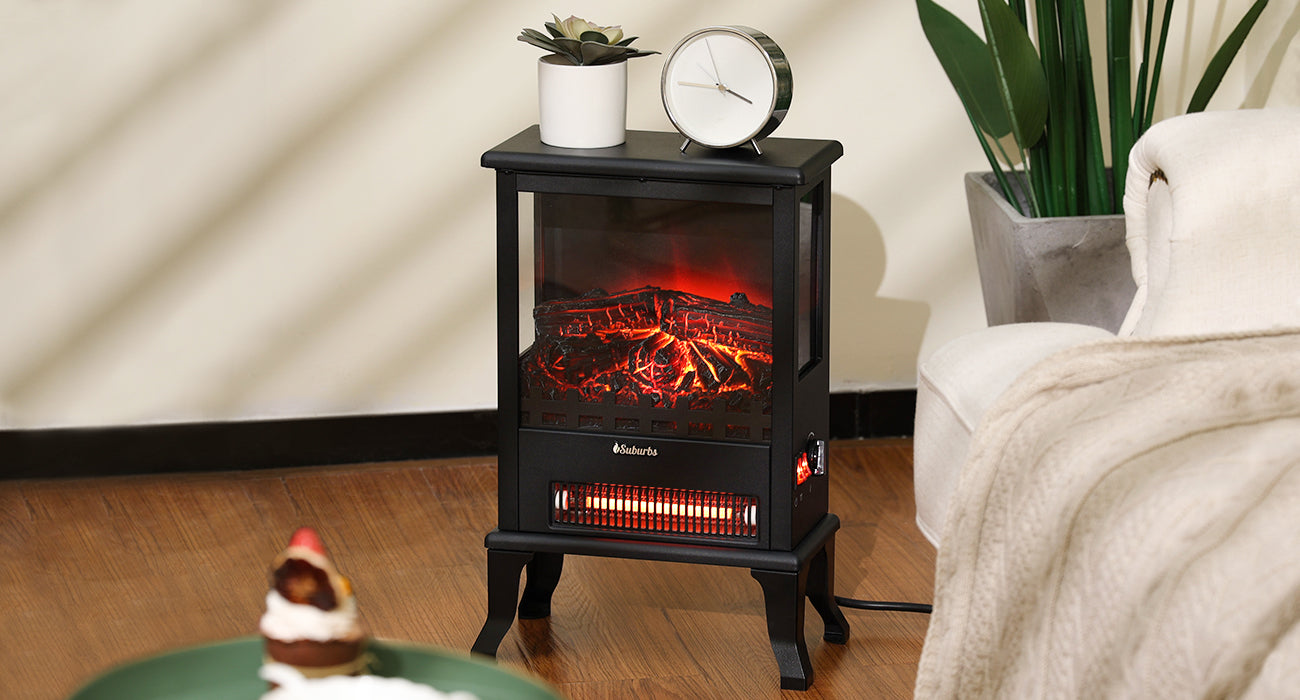 Safety & Quiet Operation
Suburbs TS17Q comes with overheating protection so if the heater gets too hot, it will automatically shut off to prevent damage. Fan-forced heaters quietly heat the room without disturbing you.
Perfect for Small Room
Suburbs TS17Q used infrared heating, an ideal supplemental heater for 400 - 1,000 sq. ft. spaces. Infrared heating is spread throughout the room with less moisture loss. Due to its lightweight, you can move the heater to any room to stay warm while saving energy.
Specification:
Model: Suburbs TS17Q
Rated Power: 1500 W
Power Supply: 110 - 120 V / 60 Hz
Power Consumption: 11.67 A at 120 V
Power Cord Length: 5.6 ft.
Recommend Applicable Area: 400 -1000 sq.ft.
Heating Element: Infrared Heating
Lighting Effect: LED
LED Color: Red, Orange
LED Lamp Working Life: More than 30,000 Hours
Noise Level (dBA): ≤37dBA
Approval: North America CSA certified
Dimension: 19.1"H x 12.0"W x 6.1"D
Unit Weight: 9 lbs.